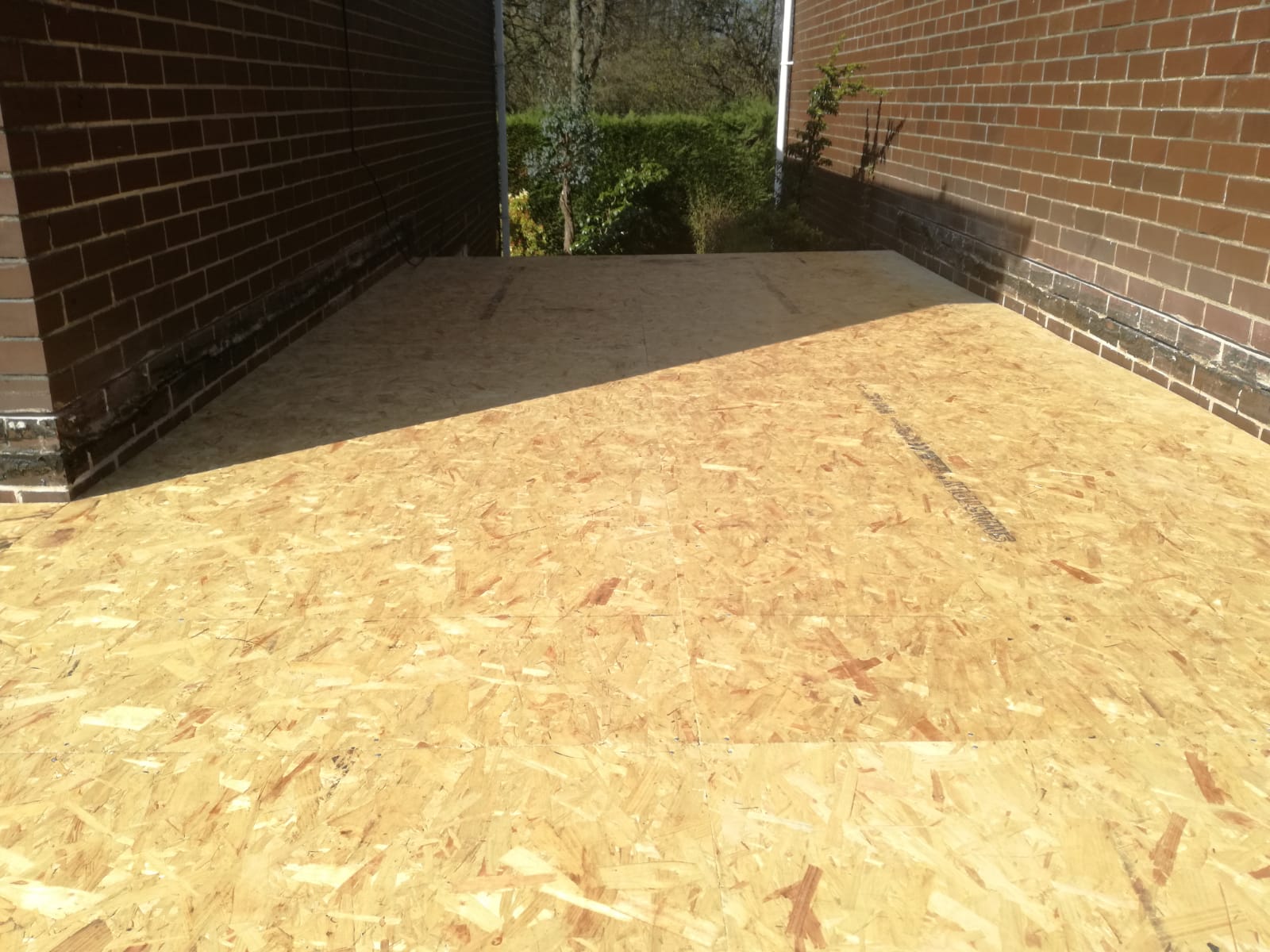 The entire existing roof surface which includes the felt and structural decking boards will be removed. The main structural rafters are then inspected. Once completed, the new Smartply decking system is installed. Smart Ply is CE Kite Marked and EU approved for exterior timber use.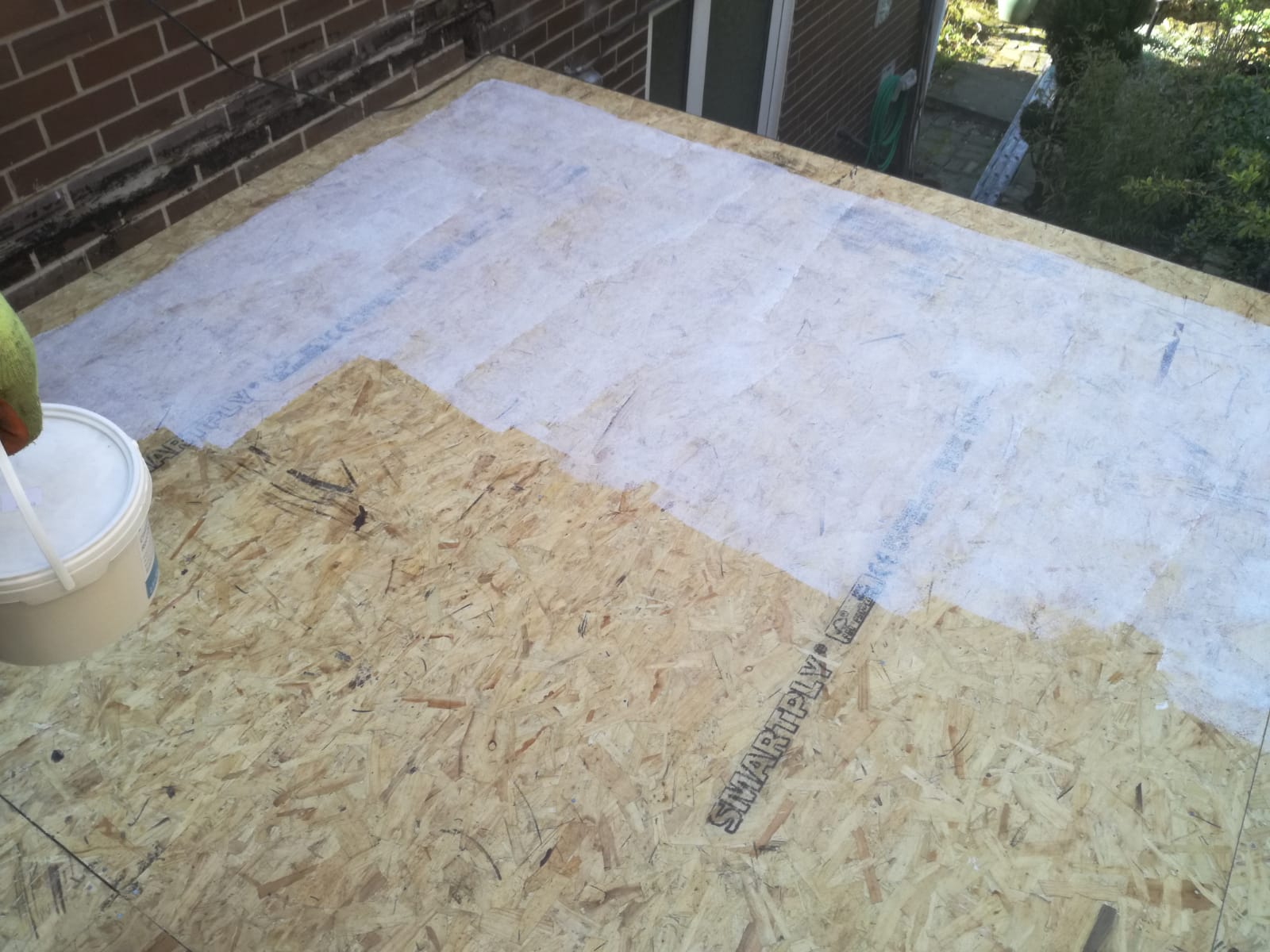 Once the new structural decking system is completed, a specialised water-based adhesive is applied to the main surface area of the decking. EDPM, unlike most other flat roof products, requires no heat or flame to install and therefore eliminates the risks of heat and open flame.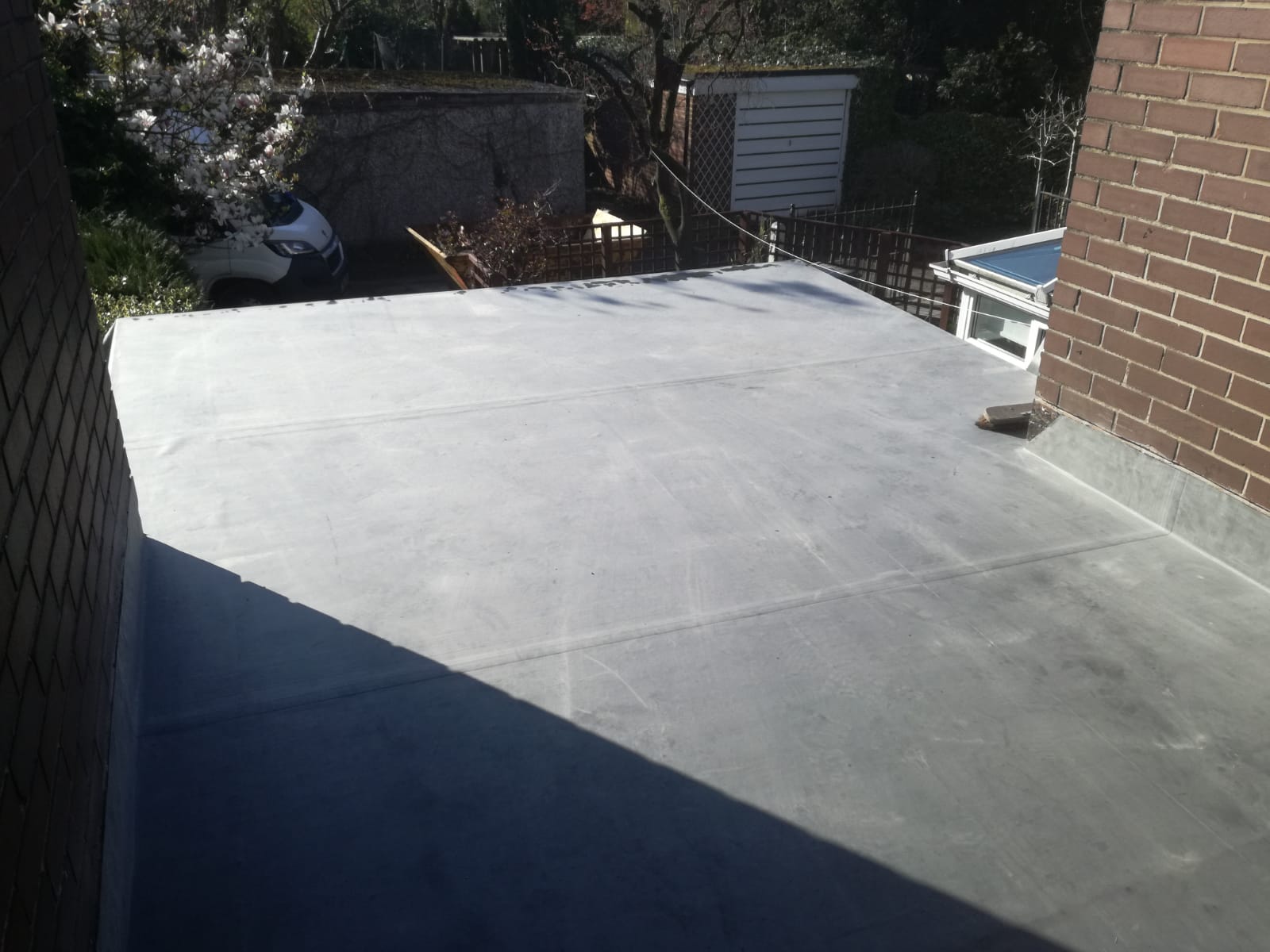 EDPM roof covering is cut to the exact size of your flat roof and therefore has little or no joins making this product unique from any other on the market. A water and solvent based specialised adhesive is then applied to the central surface area and perimeter of the flat roof respectively.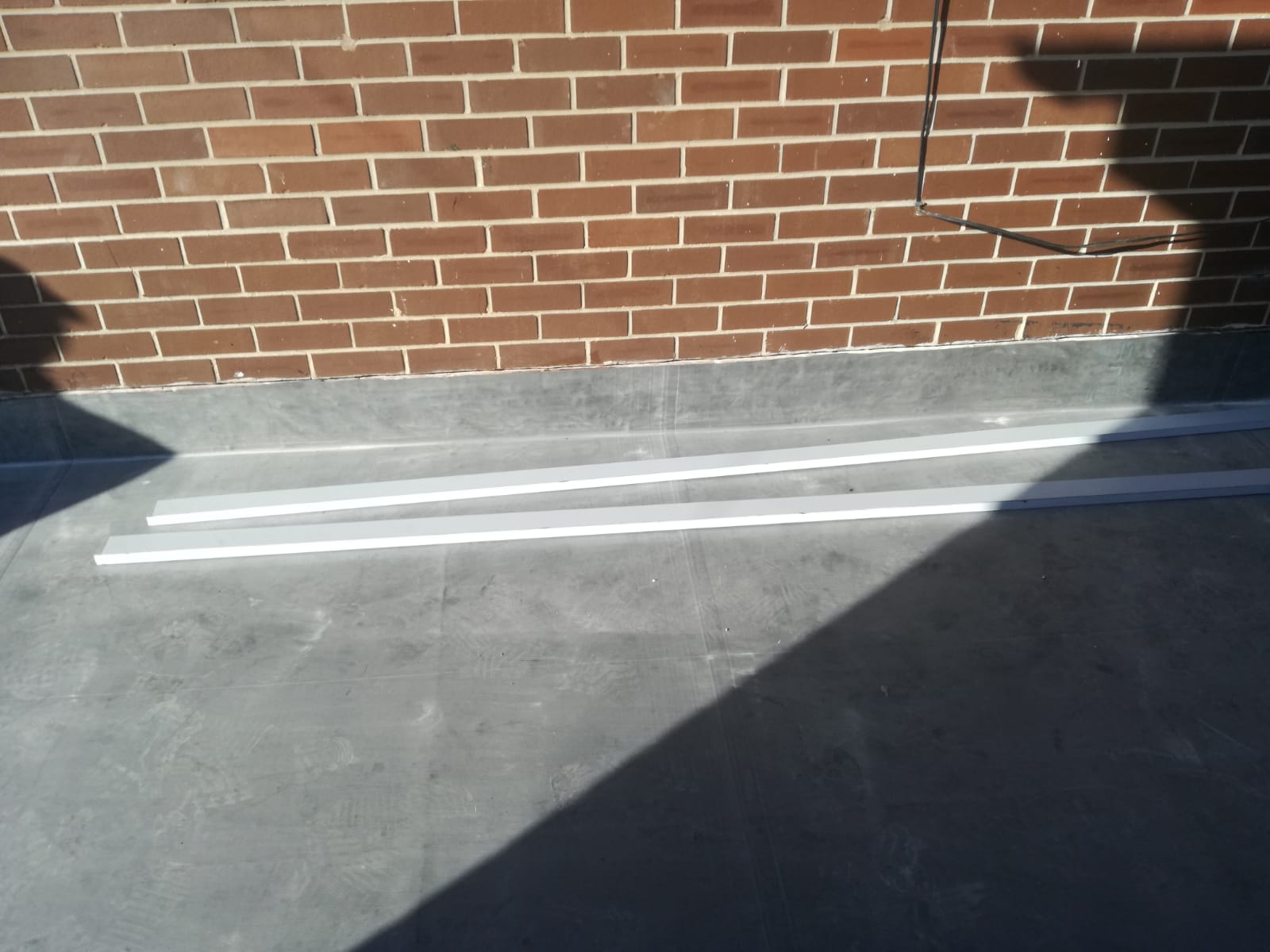 Once completed, pre-fabricated drip flashings are then installed to each roof edge and mechanically secured to the roof structure. The pre-fabricated Upvc drip flashings provide security and a cosmetically pleasing finish to the roof edge and ensure adequate head lap into the guttering system for the efficient removal of rainwater.
On particularly large flat roofs we will only remove sections at a time to allow us to cover protect the roof overnight.